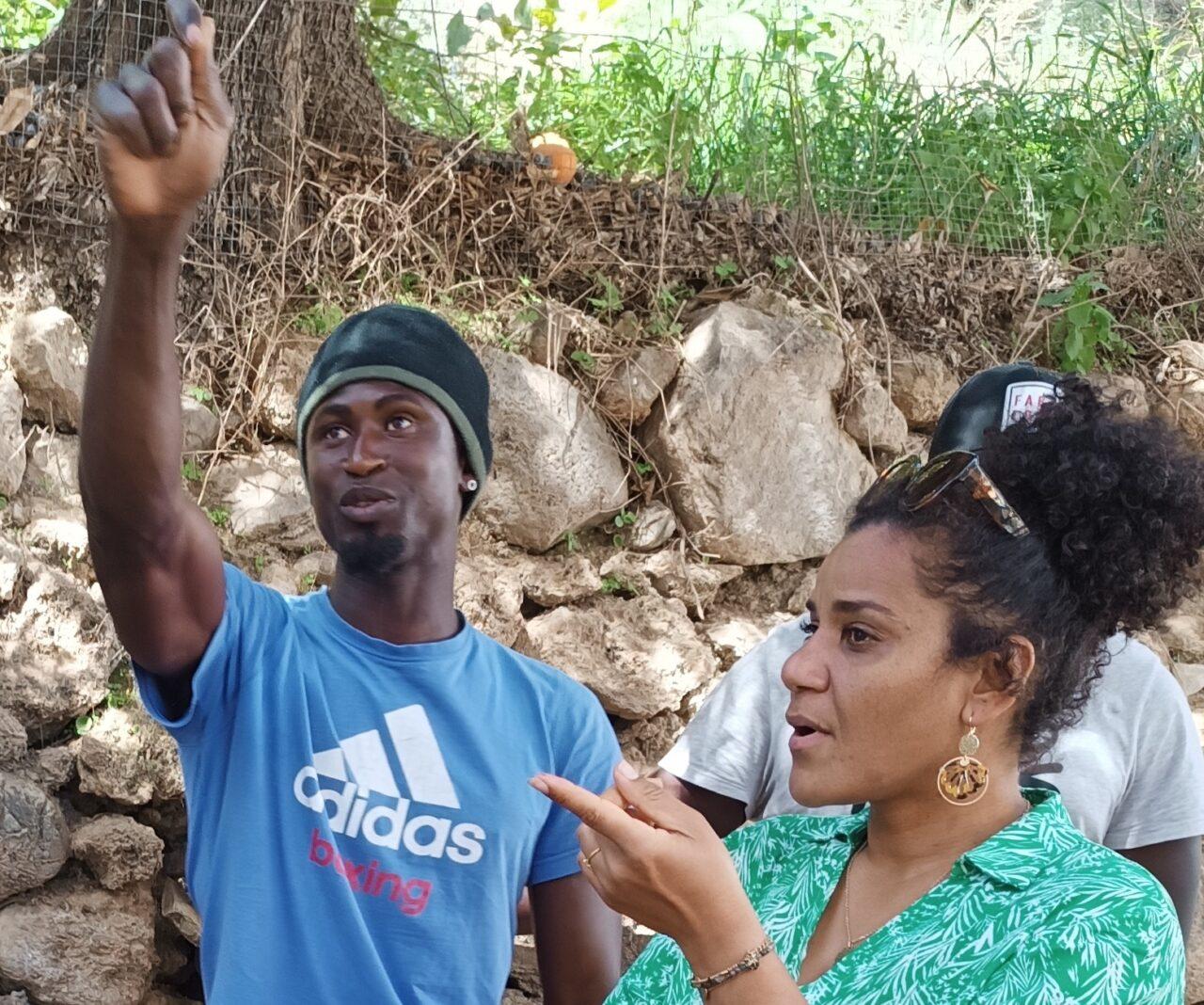 "INTERGENERATIONAL AND INTERCULTURAL ECOLOGIES: DEVELOPING THEATRE-BASED AND CLIMATE CHANGE EDUCATION FOR INTEGRATION OF MIGRANTS AND REFUGEES WITH OLDER SPANISH LEARNERS IN RURAL ANDALUCÍA."
Start: 01-09-2021 End: 01-03-2023
Project reference: 2021-1-ES01-KA122-ADU-000019301
Partners: Quinta Ten Chi (QTC) Portugal

SUMMARY OF THE PROJECT: 
La Bolina wants to achieve two objectives through this project. Firstly, to increase our capacities to create positive social integration with migrants and refugees through developing inclusion and diversity activities, embedding anti-discrimination pedagogy and conflict transformation into all our activities and running theatre-based education to combat racial discrimination. Secondly, we want to respond to the impacts of the pandemic by creating intergenerational and intercultural education to combat isolation and promote ecological transition with older rural communities members and migrant learners. Specifically, we want to design pioneering education activities that bring together isolated older rural learners, with expertise in small-scale farming; and migrant and refugee learners, who work in unsustainable and exploitative large-scale agriculture; to learn, explore and respond to the EU Green Deal and catalyse rural ecological transition led by those most affected.
"EMOTIONAL ECOLOGY, PERMACULTURE, AND ECO-BUILDING: INNOVATIVE TOOLS FOR SOCIAL INCLUSION"
Start: 01-12-2018 – End: 30-11-2021
Project Reference: 2018-1-ES01-KA104-049380
Consortium: Fundación Escuela de Solidaridad (Sierra Elvira) + Ass. La Bolina (Saleres) + As. Homa Digno (Atarfe)
Partners:
Cooperativa sociale IL FARO – LATIANO (BR) Puglia
https://cooperativasocialeilfaro.wordpress.com
KINISI ETHELONTON SERVICE CIVIL INTERNATIONAL ELLAS Athens (Greece)
www.sci.gr
SUMMARY OF THE PROJECT:
Together with our consortium partner, Vega de Granada Development Strategy we have found ourselves very much in line with the creation of innovative training opportunities, the promotion of innovative intervention techniques, social inclusion, gender equality, and appreciation of local heritage.
For each of the general objectives for rural development and for some of the objectives of the European 2020 Strategy, we detect these specific objectives and with them our needs in particular for each partner of the consortium:
Create stable employment in the agricultural, livestock, and forestry sector that favors the inclusion of women and people at risk of social exclusion;
Promote innovation in the generation of new teaching methods, services, products, and processes as well as innovative infrastructures and equipment for the sector;
Promote interventions that contribute to the mitigation of climate change, through energy efficiency, promotion of integrated and/or ecological production and systems of differentiated quality;
To promote the environmental sustainability of the county's agrarian system, through training and demonstration actions based on good environmental practices, both in production, transformation, and commercialization;
Improve competitiveness in SMEs, microenterprises, and non-agricultural entities, through innovation and local productive diversification and the generation of collaborative networks and/or cooperation between interest groups/sectors​.
​Although it is true that Europe enjoys an extraordinary territorial heritage at the agricultural level, we should not forget the strong need to study the phenomenon of abandonment and lack of cultivation, more evident in the marginal area of the territory. La Vega de Granada presents, according to a study by the University of Granada, 40% of the abandoned territory or that does not produce adequately.