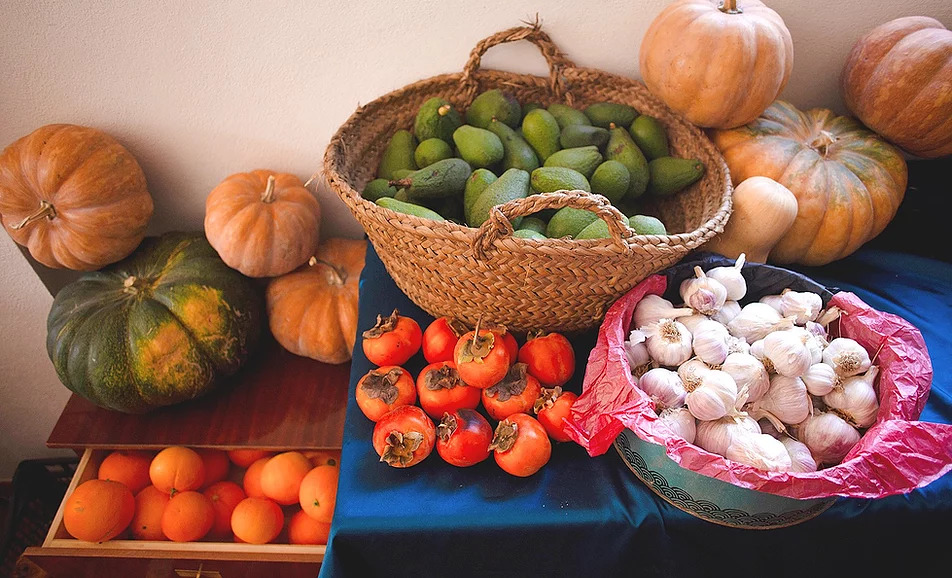 The weekly Veg Box comprises of seasonal vegetables, cultivated using 100% agroecology techniques by the La Bolina team in El Valle and La Vega Granada, embodying the values of local, social and solidarity economy:
Ecological: the products are cultivated with agro-ecological techniques, respecting the environment and regenerating the soil. We only use our own seedlings or organic seeds, organic fertilizers and natural pesticides approved by organic agriculture.
Local: all of the produce come from farmers and producers in the region of Granada, mainly El Valle de Lecrín y de Atarfe.
Seasonal: seasonal vegetables are offered, because we rely on the rhythms of the climate and nature for our production. However, we always try to offer you Veg Boxes with as much variety as possible.
Solidarity: we work with principles of collaboration and equity, within the framework of the social and solidarity economy.
What more do I need to know?
The Veg Box is ordered and delivered weekly in different spots in Granada or el Valle.
We ask for a commitment of one month (4 Veg Boxes), so we can calculate the required amount of production. If you'd like to try the Veg Box before committing, you can order just one week.
The small Veg Box comprises of a choice of 4 products (up to 3kg)
The big Veg Box comprises of a choice of 6 products (up to 5 kg)
The weight of the Veg Box varies according to the content (a tomato weighs more than chard, for example !). The Veg Box changes with the seasonal harvest and the produce available. Each week we will send you a list of what's available for you to select what you'd like.
Get a reminder
Sign up here to receive the weekly newsletter to remind you to order your veg box.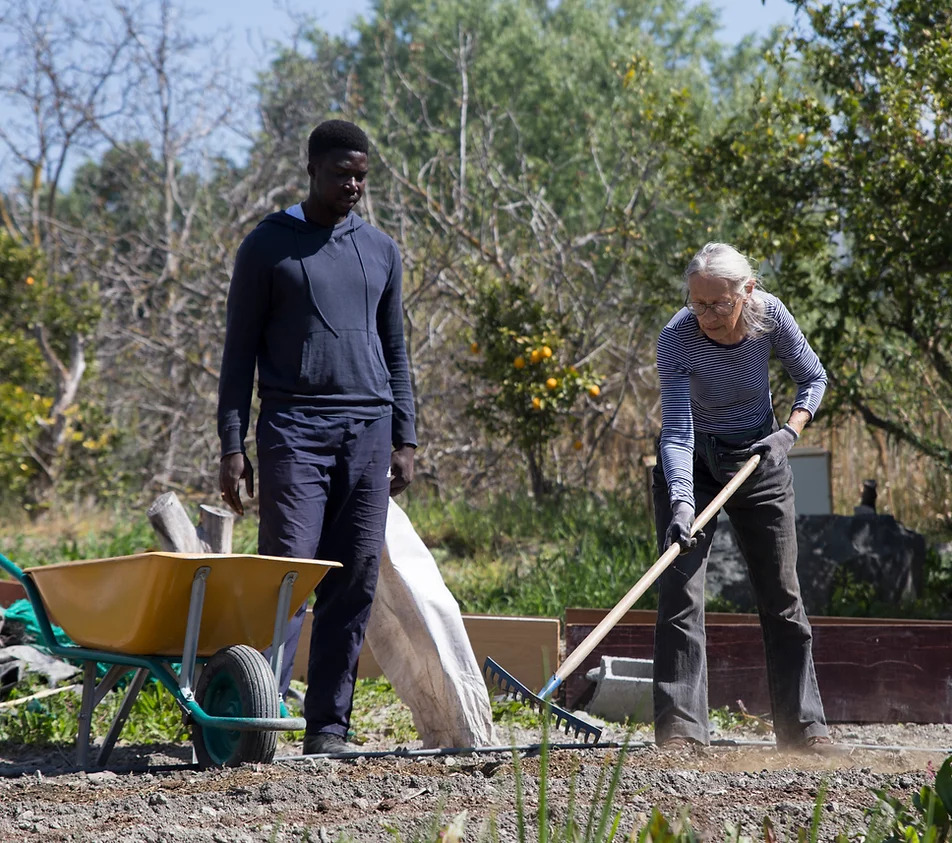 Who are we and why do we sell Veg Boxes?
Association La Bolina seek to integrate migrants and refugees in rural depopulated areas, as well as working with local people to create and retrieve livelihoods based on agroecology and sustainable economy. Our vision is to transform and regenerate the social, cultural, economic and environmental fabric of the rural area, particularly in El Valle where we live, co-creating alternatives for a possible future for all.
We want to facilitate the consumption of fresh and ecologically cultivated produce for all people, especially those who live in the city. We are interested in promoting a more sustainable and environmentally friendly food culture. We believe that this kind of commercialization of agricultural produce strengthens the relationship between rural village communities and the city of Granada and opens the way for citizens to support and participate directly in the local economy.
Watch our video